5 Ways Custom Mirrors Add a Personalized Touch to Your Bedroom
Posted by MIRROR CITY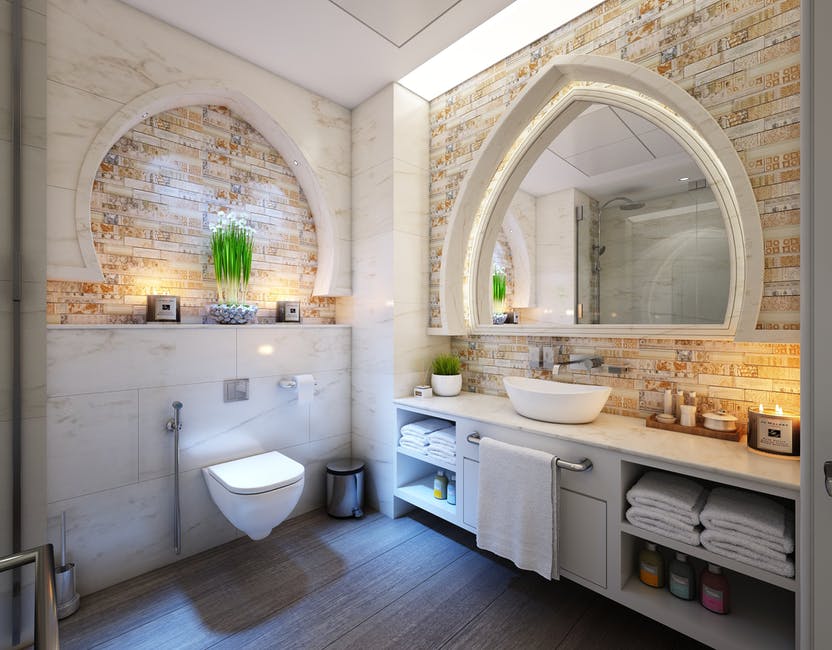 Mirrors aren't only used to tell us who is the fairest of them all - they serve a variety of purposes. They are used often in interior design to help open up a small space, reflect light, or to simply add an attractive piece to the room. Custom mirrors give you the flexibility to create the exact space you want without being limited.
Bedrooms are supposed to be the sanctuary in our homes, providing a place for rest and relaxation. If you're looking to redecorate your bedroom, look no further than custom mirrors. Not only will they provide you with multiple benefits, but it also adds a personalized space to a room that's all your own. 
Mirrors are a very versatile and functional piece of decor that will take your bedroom to a level of sophistication. Read on for the top five ways custom mirrors will make your bedroom completely your own style. 
1. Cut to Size 
A custom mirror is just that - something that is completely customized to fit your needs. Are you looking for a large mirror to put in your bedroom since it lacks a lot of natural light but are struggling to find the right size that will fit? You can have a mirror made to your exact specifications. 
When choosing where you want your mirror to hang or stand, take into consideration what it will be reflecting. You want to add to the appeal of your room. Make sure you take proper measurements of where it will be going. Having a mirror too big or too small will only make the room feel out of proportion. 
A mirror company can also help you design the frame that goes around the mirror. Don't worry about being stuck with a giant piece of reflective glass that lacks any flare or design. You will be able to choose exactly how it looks, matching it to your existing decor. 
2. Custom Headboard
A custom mirror makes for a great headboard alternative. You can choose to do one large mirror behind your bed, several small ones, or even the entire wall. The possibilities are endless when choosing a custom mirror. Always make sure the mirror is secured properly when installing it above your bed. 
Placing the mirror on the wall above your bed will help accentuate the focal point of the room, especially if it is a light fixture. It will open the space and add a customized piece to your wall. 
3. Improved Space and Lighting
If you have a small or dark bedroom, you don't need to worry about a mirror making the room feel even more confined. Hang your mirror close to a light source, but not right in front of it. It will reflect the light in a way that won't blind you if you're looking into the mirror. 
If you have a window in your bedroom, place the mirror opposite it. It will give the illusion that there is a second window in the room, making it feel bigger and brighter. If you don't have the walls space for one large mirror, place several small ones together. 
You also don't need to hang the mirror on a wall. You can use standup custom mirrors that you place in the corner of a room. Any type of reflective surface will only improve the overall vibe of your bedroom. 
4. All Shapes and Sizes
Don't feel restricted by the typical square or rectangular shaped mirror. Custom mirrors can be cut to any shape you desire. An oval mirror can provide a contrast to all of the sharp corners that are found in a typical bedroom. Use an oval mirror above a short dresser as a faux vanity. 
Many people like having a full-length mirror in their bedroom so they can see how they look before they start their day. Have a tall rectangular mirror design with a frame that fits your design aesthetic. You will feel great every morning looking into a mirror that you helped create. 
5. Mirrored Furniture 
Not interested in adding a mirror to your bedroom walls? No problem. Mirrored furniture is still very much in style and is a glam way to reflect light in your room. Work with a custom mirror designer to create the perfect piece to make your room sleek and sophisticated. 
Mirrored furniture pieces include nightstands, headboards, dressers, and vanities. Pair your vanity with a clear acrylic chair, making the mirrored vanity the focal point of your room without a clunky chair blocking your view. This is perfect for that small corner of your room. 
Mirrored furniture isn't style specific either. It can go with a variety of interior decor themes, such as modern or contemporary. Small pops of mirrored furniture will make your bedroom even more personalized. 
Design Custom Mirrors Today
Custom mirrors are a great way to add your own special touch to your bedroom. You won't have the same mirror that everyone else has that comes from a big box store. Design a mirror that reflects your own personal style, and that fits what you need for your bedroom. 
Mirrors are a necessary and functional piece for any home, so you might as well make them exactly what you would like when adding them to your space. The possibilities are endless when you decide to go with a custom mirror. 
Whether you need something large or a small mirror to tuck into a dark corner of your bedroom, you can find something that perfectly suits your needs. Contact us today at Mirror City to start designing the perfect custom mirror for your home.