How to Choose Wall Art for Your Home Interior: 5 Creative Tips
Posted by MIRROR CITY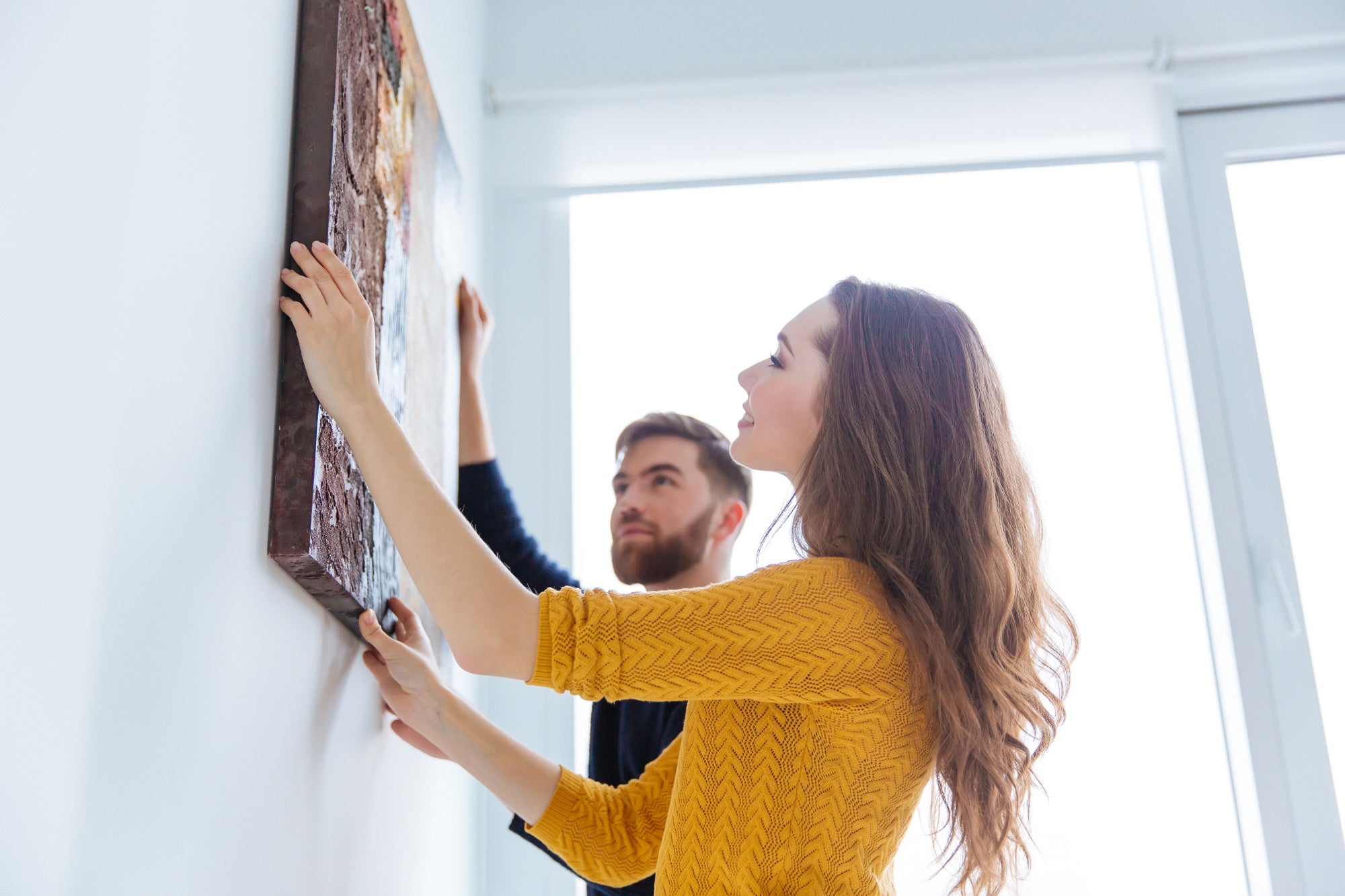 Even if you're not an art connoisseur, you no doubt agree that having wall art makes our homes feel complete. 
Deciding to bring in the right piece can bring together a room. It gives your home character and personality and it can even be a great long term investment. 
If you don't know how to choose wall art for your home, have no fear. Our tips on how to choose wall art will be sure to make your house a home in no time.
Keep reading to learn more!
1. Identify Your Style 
A common mistake is falling in love with a piece and hanging it up without thinking if it fits in with the room (or even your home). 
While it is understandable to become attached to a piece, don't try and force it into your home if it just won't work. Doing so can detract from all the effort you have put into decorating your space, as well as diminishing the impact of the artwork.
One clear way to avoid this is to ensure that your home has a defined style. For example, let's say your home has industrial features like an accent brick wall and exposed steel beams. You shouldn't choose artwork that is pastel or that has a cosy feel to it, as it would make for an uneasy contrast.
2. Don't Stress Over Your Decision
If your artwork is going to be an investment, it's understandable that you want to take the time to choose the right one. But at times, we over-complicate the process. 
Thinking about how to choose wall art as a functional decision (and not an emotional one) will make the process easier. Art serves a purpose in your home in the same way that a sofa or mirror does. You want to make a good choice, but you don't need to lose sleep over it.
Try to think of the art you choose as another piece of furniture that you are not eternally tied to. You can always change it in the future if you feel that it has run its course.   
3. Find an Artist That You Love
Choosing the right piece shouldn't just be a methodological choice. Allow some free expression and be open to new ideas. 
One way to join together all the pieces in a room is by choosing artwork from the same artist. Even if the art varies in colour it will be linked by style and will retain its unifying qualities. 
So, how can you find the artist of your dreams? One way is to keep up to speed with exhibitions happening in your area.
Make it a habit to pop in and see what new and upcoming artists are doing in your area. You have many added bonuses such as being able to negotiate the price and following their journey. Who knows, you could buy a piece made by the next great artist! 
On top of that, your pieces will also feel more personalised, adding to the sense of your home being personally curated. 
As getting to galleries is not always possible, another practical option is to shop online. Our store has a wide variety of framed artwork in a multitude of sizes that will look great in any part of your home.  
4. What Colours to Choose
The colour in any artwork is can make or break whether it's the right piece for your home. 
Some good principles when thinking of your desired colour pallet is to choose different tones from the room's existing colours. You can use a colour wheel to help you decide on the shades you will be looking for. If you will want to accent a certain colour on the wall, choose a bolder shade as it will lose its impact otherwise. 
And when in doubt, choose black and white! These two colours are hard to go wrong by, meaning that they are a sure bet in your home no matter where they go.
5. Location, Location, Location 
Probably the most daunting aspect of wanting to have art in your home is actually deciding where it will go. 
To help you make your decision, it is important to ask yourself a few questions. The primary one is, 'Do I need the art to be a focal point or not?' Once this is clear, then that will help you determine what you will need and where it will go.
To know if your walls need a focal point, walk into the room in question and note where your eyes are drawn to first. If it is that big space above the bed or sofa, then you will likely need a statement piece. However, if you find yourself drawn to certain furniture or large windows, then you should look for something less eye-catching to complement the space. 
Some practical principles used by interior designers are when deciding how to choose wall art are: 
Grouping together medium and smaller pieces: Works best on larger walls
Bedrooms and living rooms: Larger pieces and pairs if the space is large enough
Bedrooms: Art should be hung over the bed or on the wall facing the bed
Bathrooms: Choose a fun piece for a guest bathroom and a calming one for your private bathroom
Kitchens: Small quirky pieces on countertops or above cabinets can work well
Remember that you are primarily looking for balance. Your furniture and wall art are connected, so keep this in mind. For this reason, don't forget to measure your furniture!
How to Choose Wall Art Is an Art in Itself
As mentioned earlier, the difference between a house and a home can often be as simple as hanging a piece of art on the wall. 
But once you know how to choose wall art, the process of making that transition gets easier and easier. 
Ready to hang some stunning artwork in your home? Click here to browse our full collection of paintings, canvas prints, and framed artwork.