Use These 5 Tips and Learn How to Clean an Old Mirror
Posted by MIRROR CITY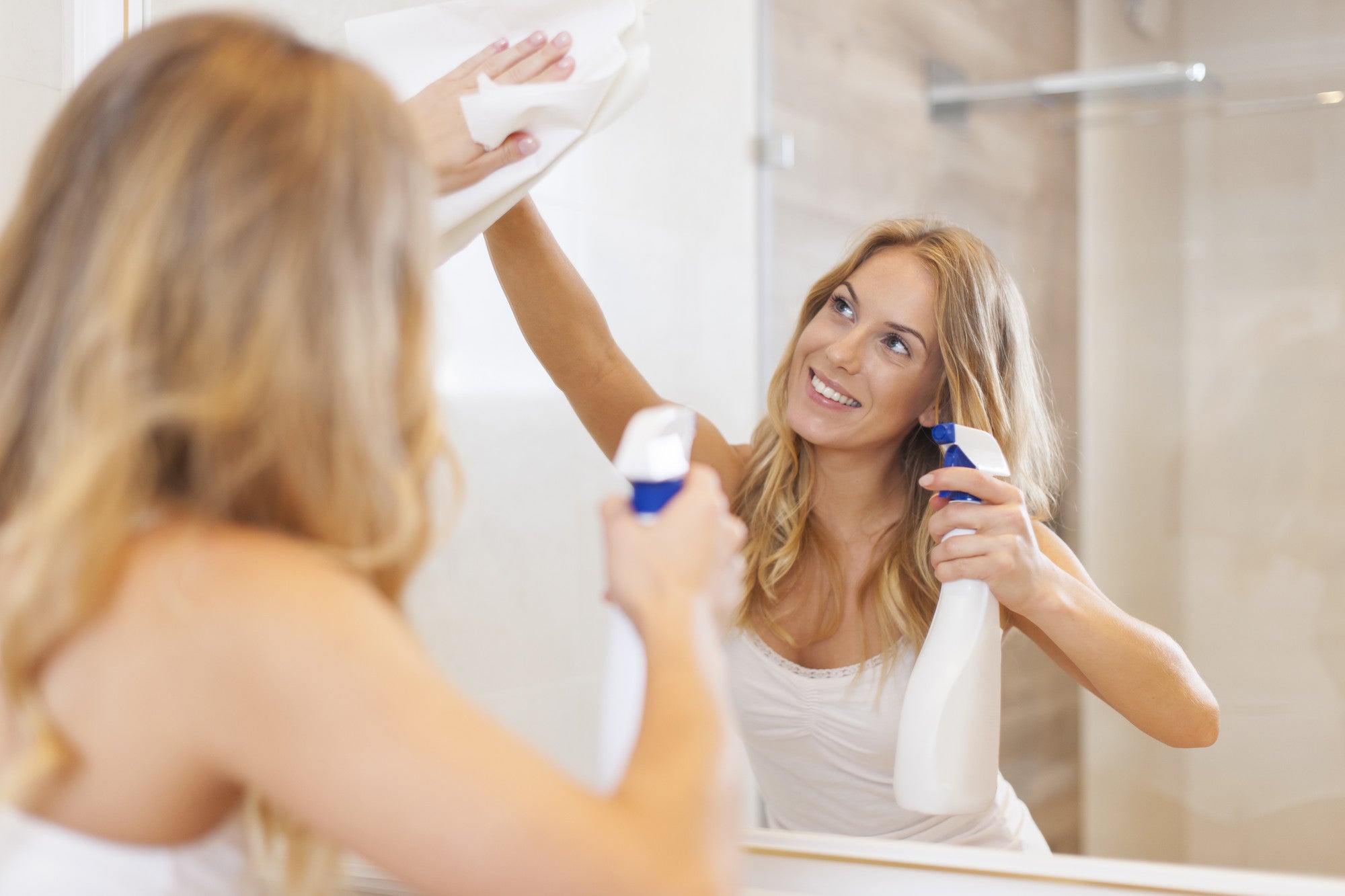 Mirrors are just one part of a surprisingly big industry. Did you know that the industry for glass and glass product manufacturing in Australia alone is worth more than $4 billion every single year? On top of that, the industry is split up between more than 600 separate businesses! Many people contribute to that number when they replace old mirrors with new ones. However, some people are interested in knowing how to clean an old mirror. 
At the same time, some cleaning jobs are harder than others. There are actually a fair number of specialized tips for working with mirrors. If you want to get the best results with your mirror, then you will need to apply cleaning tips intended specifically for mirrors.
So what exactly should you be bringing to bear to clean up that old mirror of yours? Read on to learn all about the most important principles for cleaning up mirrors!
Understand How To Clean A Mirror With An Older Design
Some people are experts in things like harsh cleaning materials that may damage your mirror. If there is any doubt about whether or not a given cleaning product you have in mind might damage the mirror, it is safer to err on the side of caution.
Unless you are certain you have something that will be appropriate for an old mirror, it is best to stick with your rubbing alcohol, white vinegar, and shaving cream.
Before you actually start cleaning the mirror, make sure that it is already as clean as possible from things like dust and dirt. Simply removing the dust and dirt will not leave your mirror looking clean, but it is important so that these contaminants do not interfere with the proper cleaning process.
Cleaning The Glass Of Old Mirrors
To clean up the glass on your old mirror, combine your water, vinegar, and alcohol. This will be your cleaning solution. You will then simply apply it to the surface of your mirror and rub it with your microfiber cloth.
If necessary, you can also use just white vinegar alone as a cleaning product. However, you should be aware that vinegar might damage wooden mirror frames. Therefore, make sure not to let your vinegar get on your mirror frame. 
To really get a perfect shine on your mirror, you can now apply the shaving cream to the surface. Wiping it off, you will discover that your mirror will become more perfectly reflective. This is because shaving cream has mild abrasive properties that help it to buff out any irregularities in the surface of your mirror.
How To Clean The Frame
That just leaves cleaning the mirror frame. In many cases, old mirror frames have extremely complicated shapes. That means that there are tons of nooks and crannies where dust and dirt can accumulate.
This process may take some time. However, it is more intuitive than the process of cleaning the glass. All you have to do is remove the various contaminants.
In most cases, you can simply use any cloth to remove the dust stuck in the cracks of your mirror frame. If necessary, you can use a little bit of water. In especially bad cases, you can use your solution of vinegar, rubbing alcohol, and water.
Understand How To Clean An Old Mirror
We hope that some of the ideas in this brief article about how to clean an old mirror have been helpful for you. Many people put off cleaning up an old mirror because they do not know where to start. But it can be surprising how easy it is to find out how to manage tasks like this.
Spending just a little bit of time reading up can help you know what to do with that old mirror you have been meaning to get around to. To learn more about how you can clean mirrors or find experts to help you with repair jobs or finding new Mirrors Sydney, feel free to reach out and get in touch with us here at any time!