6 Tips for Choosing the Best Bathroom Mirror
Posted by MIRROR CITY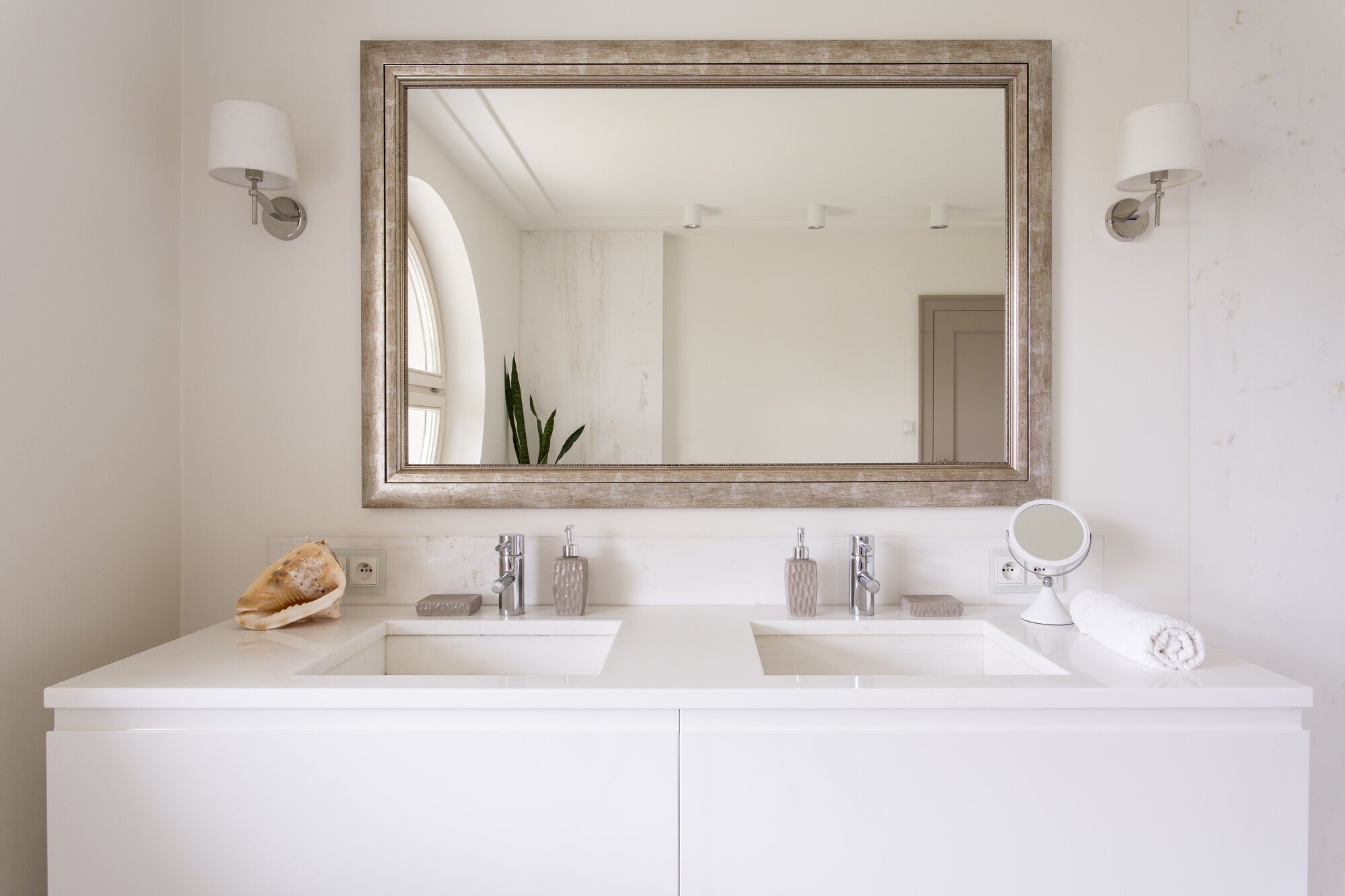 Do you spend your fair share of time getting ready to go out in front of your bathroom mirror? If you do, you need to make sure you have the best bathroom mirror possible.
It can be a challenge trying to figure out how to choose a bathroom mirror. There are so many types of bathroom mirrors available these days. It makes it tough to narrow down the different mirrors for the bathroom to just one.
If you're in the market for the best bathroom mirror, you should keep a few key tips in mind. They'll send you down the right path as you shop for mirrors.
Here are six tips that should come in handy when you're shopping for bathroom mirrors.
1. Learn About the Different Types of Bathroom Mirrors
The first thing you'll notice when you start shopping for the best bathroom mirror is how many different types of them there are. You'll be able to choose whichever type you believe would suit your specific bathroom.
In some cases, a full-length mirror might do the trick. In others, a vanity bathroom mirror might be your best bet.
You might even want to think about mixing and matching a couple of different types of bathroom mirrors. But before doing anything else, you should simply examine all your options to see what they can offer your bathroom space.
2. Consider Different Bathroom Mirror Shapes, Styles, and Features
Outside of there being a lot of different types of bathroom mirrors, there are also many bathroom mirror shapes. You can find bathroom mirrors that are:
Additionally, there is no shortage of bathroom mirror styles. Some of the best styles are:
Art deco
Classic
Contemporary
Industrial
Modern
There are also many features that you'll find jam-packed into bathroom mirrors. They include:
Antifog
Bevelled glass
Demister
LED
Magnification
You should give thought to which bathroom mirror shapes, styles, and features you're looking for. It should make it possible to narrow down your search for the best bathroom mirror quickly.
3. Settle on the Right Bathroom Mirror Size
The size of a bathroom mirror is going to be extremely important. If it's too large, it might overwhelm you when you walk into your bathroom space. If it's too small, you aren't always going to be able to see what you're doing when you're gazing into your bathroom mirror to brush your hair, put on makeup, etc.
There are some bathroom mirrors that are as tiny as just 15 inches long. There are other bathroom mirrors that are over 100 inches long.
You can also look into the option of having a custom sized mirror put into place in your bathroom. It'll be the perfect size for the space and will look just right when it's installed.
4. Choose the Best Bathroom Mirror Colour
If you select a bathroom mirror that is the wrong colour, it's going to look out of place right away. It's why you should browse around and look for mirrors that will have edges that are the right colour.
Some of the colours that'll be available to you as you shop for bathroom mirrors will be:
Black
Brown
Silver
White
And more
You can also choose to go with a frameless mirror for your bathroom. This type of mirror won't have any colour to it and will work well in just about any bathroom space.
The colour of a bathroom mirror can sometimes get overlooked. But if you don't buy the right colour, it could lead to your mirror clashing with everything else that's already in your bathroom.
5. Pay the Right Price for a Bathroom Mirror
The price tags that you'll find on bathroom mirrors will vary quite a bit. Some bathroom mirrors will come in at under $100, while others will sell for thousands of dollars.
For this reason, it might be a good idea to come up with a budget for buying a bathroom mirror in advance. It'll ensure that you don't fall in love with a mirror that you can't afford.
Rather than casting a wide net when searching for bathroom mirrors, you can hone in on only the ones that'll fit into your preferred price range. It should make shopping for a bathroom mirror easier than it would otherwise be.
6. Buy a Bathroom Mirror From the Right Retailer
You might be tempted to run right out to any old home improvement store when you need a bathroom mirror. They'll have bathroom mirrors in stock so that you can take one home and get it hung up immediately.
But they aren't always going to have the best bathroom mirror selection. As a result, you should look for a retailer that specializes in selling bathroom mirrors when you're in the market for one.
You're going to be spending a lot of time looking in the mirror. You should spring for a mirror that will portray you in the best light. It'll be well worth the extra investment you'll make in it when you buy it from a trusted mirror retailer.
Begin Shopping for the Best Bathroom Mirror
At Mirror City, we know mirrors. We carry a large selection of mirrors, including many different types of bathroom mirrors.
If you want to be sure you're able to get your hands on the best bathroom mirror possible, we suggest looking through our inventory. You shouldn't have any trouble tracking down at least a few bathroom mirrors you love.
Do you have any questions about the bathroom mirrors that we sell? Contact us today to find out more about them or to learn more about how you can customize a new bathroom mirror through us.