Tips and Tricks on How to Choose the Right Mirror Shape
Posted by MIRROR CITY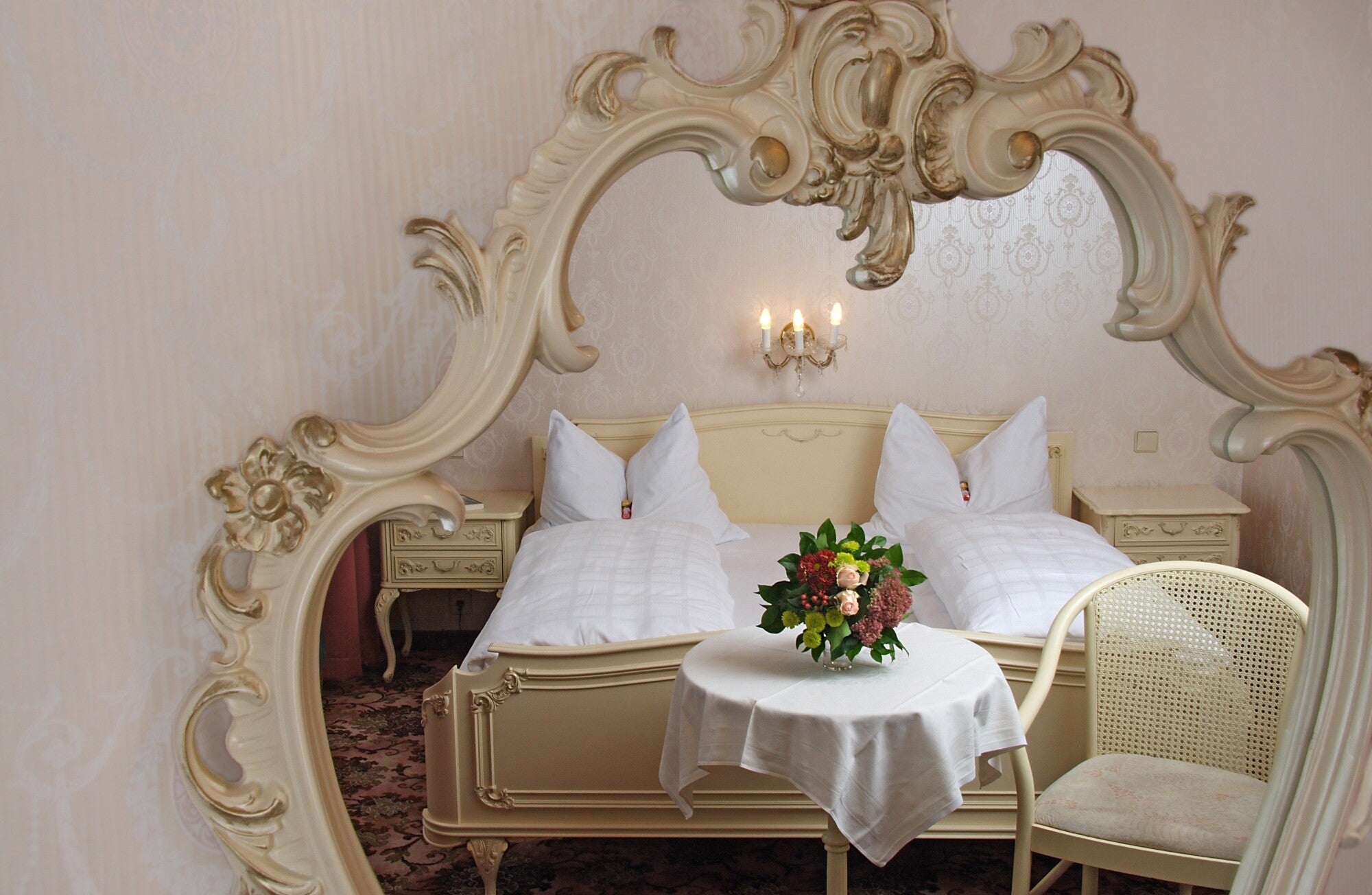 It might sound a bit far-fetched, but mirrors are similar to magicians. They have the unique ability to create space where there is none, tone up the brightness of a dark room, and add depth and height to shallow spaces. There aren't many other home accessories that have this much versatility and power. 
The use of mirrors is one of the smartest ways to change up the space in your home, without launching into a full-scale renovation and spending a small fortune. So, how does mirror shape play into this and how should you decorate with different styles? 
This blog is the simple guide you need -- read on for more! 
The Square Mirror
Despite the fact that square mirrors are pretty basic and standard, they can still have a striking effect in any size room. The square mirror shape is sleek, symmetrical, and angular and is best for a more modern or traditional look in your home. But, this does depend on the frame you choose, too. 
If you want to achieve a timeless, yet understated look, then the square mirror is your go-to because four-sided designs always capture the eye. 
Placement and Styling Tips 
The best thing about the square mirror shape is its versatility. They work in just about any room, with any interior design style. Angular mirrors create the perfect frame around an object. In this case, they work best in areas of the home such as bathrooms, dressing rooms, and bedrooms. 
They are also a good tool to help you accentuate a specific corner or feature space, such as framing a display cabinet or console table. When it comes to styling, you want to keep your decor minimal so that your mirror takes center stage. Otherwise, you could also create a brilliant contrast by styling it with voluptuous shapes in the form of sculptures and vases.
The Round Mirror 
This is another one of those super simple, uncomplicated mirror shapes that always makes an impact in any size room. Round mirrors tend to capture attention because of this very simplicity and their straightforward silhouette.
The smooth, simple lines of a round mirror are oddly, and inextricably satisfying. They are also versatile and can add an antique look to a room, or something that's a little more modern or retro, depending on the mirror frame. 
Placement and Styling Tips 
If you want to opt for a round mirror, the best placement option is a focal point. You want to use the mirror as a statement piece in the room, a point that draws the eye to it. Round mirrors tend to work best above a fireplace or mantelpiece, a console table, an accent table, or a dressing table.  
Due to the simplicity of round mirrors, you can experiment with colors and textures in the rest of your decor pieces. 
The Teardrop Mirror 
If you're looking for something a little off-center, but still simple and elegant, the teardrop shape mirror is a good option. With its elongated, oval shape, it creates a strong focal point and works as a brilliant design piece in any room. 
Placement and Styling Tips 
If you're thinking about investing in a teardrop mirror, you want to look at placing it on a wall that needs some length. This mirror shape works well in smaller, cramped spaces, or rooms with a slanted roof. They also work well at the end of a hallway or in a dressing room as a statement piece. 
Depending on the mirror frame you opt for, teardrop mirrors tend to work well with other rustic-style decor pieces. 
The Sunburst Mirror 
For a unique statement piece that really stands its ground in any room, there's the sunburst mirror. These mirrors are defined by their simple round shape in the middle and radial spokes that extend from the center. This mirror shape has also done its time and proven that style can come full circle, dating back to the early 19th century and art deco design era. 
Placement and Styling Tips 
Today, you'll find most sunburst mirror styles in either gold or silver, and really, they act more like wall art than a functional mirror. They are best for creating a solid focal point in your room and work well on gallery walls. 
They're also a handy accessory to help divert attention from a specific part of a room. In terms of styling, you want to keep the rest of the room's decor pieces simple and understated so that the mirror is the showstopper. 
The Decorative Mirror 
Ornate mirrors serve pretty much the same purpose as sunburst shapes, however, you can have a little more fun when it comes to choosing a style. Decorative mirrors come in all shapes and sizes and usually include a beautiful, ornate, and creative framework. 
Decorative mirrors are also quite versatile. They have a way of creating an antique feel to a room, but can also create rustic, charming energy. 
Placement and Styling Tips 
Decorative mirrors are good for just about any room that needs an injection of character. They work best in simple spaces though, such as your entranceway, an en-suite bathroom, or formal dining room. If you have a forgotten corner of your home that needs some life, a decorative mirror is a simple fix. 
The Geometric Mirror 
Geometric mirror shapes aren't as popular as the previously mentioned shapes. But they have their place nevertheless. Geometric shapes play with different designs, as well as straight and angled lines. You can choose from hexagonal, octagonal, and pentagonal shapes. They are great for creating a modern, contemporary vibe to a room. 
Placement and Styling Tips 
If you love the idea of geometrical shapes, then you want to use this style of mirror as a centerpiece in your home. They work best in busy, high-profile spots, such as a fireplace feature, dining room feature, above a vanity, or on a gallery wall. 
You can even use them as part of an outdoor wall feature, interspersed with geometric-shaped wall pots, filled with greenery. You want to echo the mirror's shape with your accessories and decor pieces. Think of straight, clean lines.  
Find Unique Mirror Shape Styles With Mirror City 
Whether you're on the hunt for a simple or unique mirror shape for a key room in your home, you can rely on Mirror City for a huge range of selections. From rectangle to oval, arched, round, and even custom-made mirrors, we have styles to suit any home. 
Browse our range of mirrors by shape and create a focal point that's worth talking about.