Shiney And New: 7 Must-Have Modern Mirrors in 2020
Posted by MIRROR CITY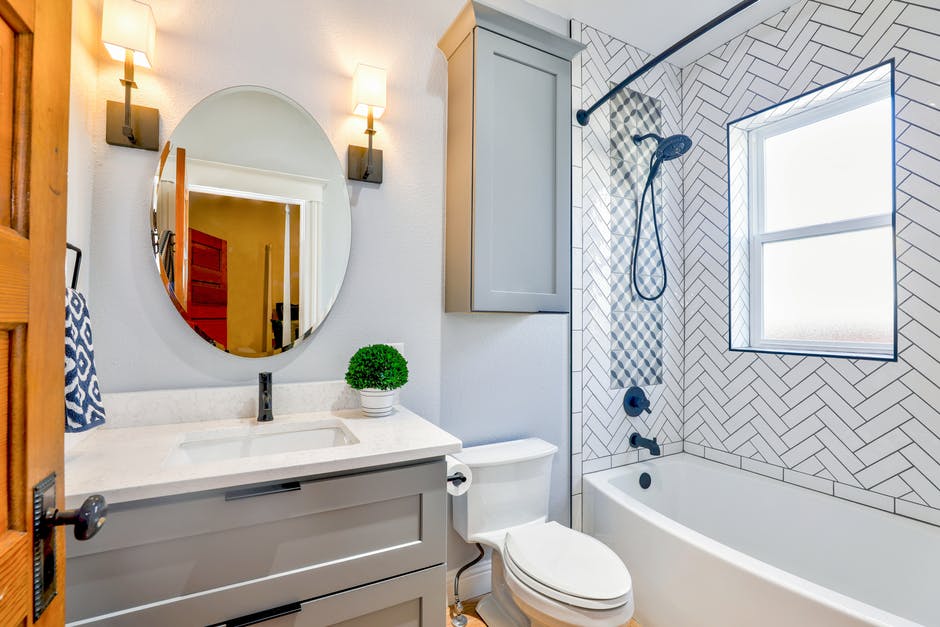 Did you know that overall Australians are spending an average of $150 million every week on home renovations? Renovations can be a costly affair, however, if you're on a tight budget there are things you can do to maximise your space and transform your home. One way to spruce up your home is by adding some modern mirrors. Keep reading to find out the seven must-have modern mirrors in 2020.
How Can a Contemporary Mirror Improve Your Home?
Some people choose to have mirrors in their homes so that they can keep track of their appearance and make sure they look good. While other people choose to have mirrors to keep their home looking good. Contemporary mirrors are a great asset for both purposes. But how do you choose a mirror that is right for you and your home?
There are so many different mirrors available, such as
ones that are focused on the design and adding a beautiful touch to your home
ones that use the latest technology
and ones that are practical and great for those on a budget.
Bespoke designed mirrors are ideal for those looking to add a touch of beauty to their homes. These mirrors can help to transform a room and even make your space appear larger than it is.
Interactive magic mirrors are ideal for those who are most concerned about their looks, such as the HiMirror. This mirror can act as a daily beauty consultant and can analyse your skin, checking for wrinkles, blemishes, and clogged pores.
Practical mirrors are great for those on a budget, who want a combination of both a modern mirror design that transforms a room and one that can be used for checking your hair and make-up looks good.
Must-Have Modern Mirrors in 2020
Whether you want a mirror in your bathroom, bedroom or living room, we've found the most must-have worthy modern mirrors for 2020. These seven beautifully designed mirrors are sure to add some character to your home and transform your rooms.
1. Full-Length Mirror
Full-length mirrors will never go out of style because they are practical and look great in any room. Find a self-standing full-length mirror for your bedroom and make sure you put it in a place with a lot of light.
Alternatively, you might choose to hang it up on a wall in your living room to create the illusion of a wider space. You could even get a statement full-length mirror and place it in your dark hallway to help create more light and so you can check your appearance on the way out.
2. Mirrors with LED Lights
Perhaps not quite as high-brow as some mirrors that you can get, but certainly in a budget-friendly price range, why not get a mirror with LED lights? These mirrors work perfectly in bathrooms or bedrooms and can provide the necessary light for applying make-up and doing your hair.
3. Rustic Mirrors
If you want to add some character to a room then you need to get a rustic mirror. There's a whole lot of choices when it comes to the style and design of rustic mirrors.
You can choose to go for a rustic industrial metal mirror or a rustic feel wooden mirror. These mirrors also come in all shapes and sizes. Transform your living room by adding a few different rustic mirrors to your wall.
4. Statement Gold Mirrors
2020 mirror trends will be big on statement mirrors. So, if you're looking to transform your living or dining room you should definitely think about getting a large statement gold mirror. Pair this mirror with sunny yellow and orange shades to make your room feel more welcoming, warm, and open.
5. Art Deco Mirrors
Transform your hallway with an art deco mirror, these quirky mirrors are ideal for 2020 and can really help to show your personality to your guests. If your hallway is particularly dark, make sure you choose a large art deco mirror. You can also add art deco mirrors in simplistic living rooms or dining rooms, to help add more character to your room.
6. Decorative Wall Mirrors
If you want to create a focal gallery wall with mirrors but aren't sure how to mix and match then why not opt for decorative wall mirrors? This 2020 mirror trend combines decoration and several mirrors to ensure that your wall looks good and your mirrors are practical. These decorative wall mirrors look divine on top of darker shades of paint and can help to make your space feel larger and lighter.
7. Frameless Mirrors
Minimalism is taking over interior design the world over. So why not get ahead of the trend and transform your home into a gorgeous minimalist haven?
Declutter your home and add a frameless mirror to the wall to give it a luxury feel. Frameless antique glass mirrors work particularly well in bathrooms and can add a lot of character to your space.
Remember that all your rooms require different mirrors. For example, modern mirrors for living rooms can help to make your living space seem larger when hung on the wall.
They can also add a nice bit of decoration in your living space. Whereas, when you're choosing a mirror for your bedroom you might want to think about the lighting and position of it.
Find Your Perfect Modern Mirror
Modern mirrors should reflect your style, personality, and home, so make sure you find one that is ideally suited for you and your space. Browse the mirrors above to give you some inspiration and start your search today.
Check out some of our mirrors that are on sale and find your ideal modern mirror for cheaper now.