How to Find a Unique Mirror Design for Your Renovation
Posted by MIRROR CITY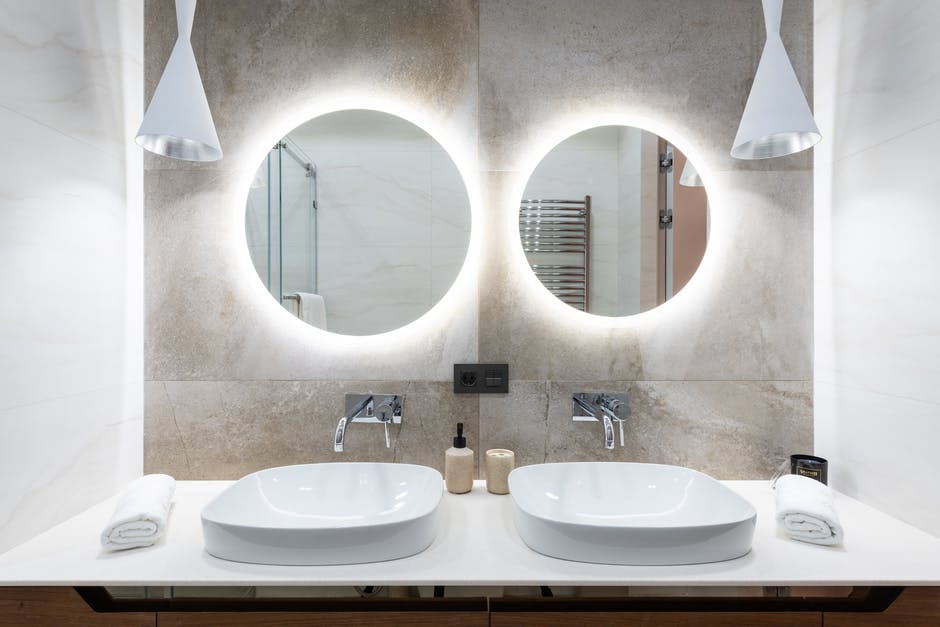 Mirrors are a defining feature of the bathroom, and currently, many experts expect the industry to achieve a market share of $995.9 million by 2026. This demonstrates that mirrors will always be an essential aspect of bathroom interior design. 
The popularity that mirrors have makes sense, as it's always going to be one of the most used items in a bathroom. When renovating, don't play it safe and choose a practical and boring mirror option. Instead, to help your new bathroom stand out, try to get a unique mirror that's bespoke to you and your tastes. 
There are countless unique mirrors available both online and in stores around the country. Here's a guide to help you find the right one for you. 
Be Open-Minded 
Choosing a new mirror for your bathroom should be a fun process. But, this can only happen if you approach the task with an open mind and consider what seem to be off-the-wall suggestions. 
Many home renovators will already have an idea of the type of mirror that they want and may decide to get the best sellers. Although this can be good to help target your search, it can also be restrictive and make you disregard fantastic potential options just because it doesn't suit your preconceived preference. 
Give yourself the freedom to play around and be open-minded to interesting mirror shapes and pieces with a quirky mirror style. You may find that going outside of the box will allow you to find something special that can become a statement piece in your bathroom. 
Have a Blue Print
It pays to be open-minded when looking for a unique bathroom mirror. But, it's also important that you have a clear idea of what you want your renovated bathroom to look like.
Things like knowing your colour scheme, what kind of tiles you plan on using, and other details will give you the information needed to choose a mirror that fits in, and that doesn't look out of place. 
When trying to get a unique mirror, it's very easy to choose one that looks out of place and detracts from the bathroom's overall design. To ensure that this doesn't happen, be sure to know the details of your bathroom so that you can plan your mirror around this. 
You can also take a different approach and plan your bathroom around the mirror that you've chosen. 
However, even if you're going to build your new bathroom around your mirror choice, it's important that you at least know what dimensions the mirror needs to be to fit well within your bathroom. This stops you from getting anything too big or too small. 
Try Custom Mirrors 
Of course, some stores can create bespoke custom mirrors for you. This is a great option, but there it can be fun to repurpose something that already exists.
You can get mirrors made of various styles that range through the different design eras, be it art deco or something more gothic. 
Use Pinterest to Find a Unique Mirror
Pinterest is a unique and exciting social media app that allows you to follow 'boards' that other people have created. These broads are comprised of images and pictures of things that they like. 
This can be a great tool for spotting unique mirror designs that you like. You'll be able to search for unique mirrors on the platform and find various boards and images that can be a source of inspiration.
Plus, when you find stuff that you like, you can create your own board and save the images that you like on there so that you can build a portfolio of the mirrors that you think will be an excellent fit for your bathroom. 
What's great about Pinterest is that many of these images will have links to their source. This means that if you like a mirror that you see on the platform, you'll be able to click it and be taken to the merchant from which you can buy it. 
Mood boarding is great for getting a better idea of the mirrors that you like, and combining it with a social media aspect can help you find exciting mirrors. 
Complete Your Bathroom With A Unique Mirror
Despite being an essential feature of a bathroom, many people overlook mirrors and simply get something functional and a bit boring. By opting to use other bathroom elements like taps and handles to create personality, many are missing a great opportunity to enhance their bathroom by getting a unique mirror. 
There are simply countless mirrors that you can choose from. You can go bespoke and have a brand new mirror hand-crafted for you, or you can up-cycle an old mirror and make something completely new from something old. Even mirrors from warehouses and interior design stores can be used to make an impact. 
Browse our collection of mirrors to find the perfect one for your newly renovated bathroom!