Be Careful: 5 Tips for Hanging a Full-Length Mirror
Posted by MIRROR CITY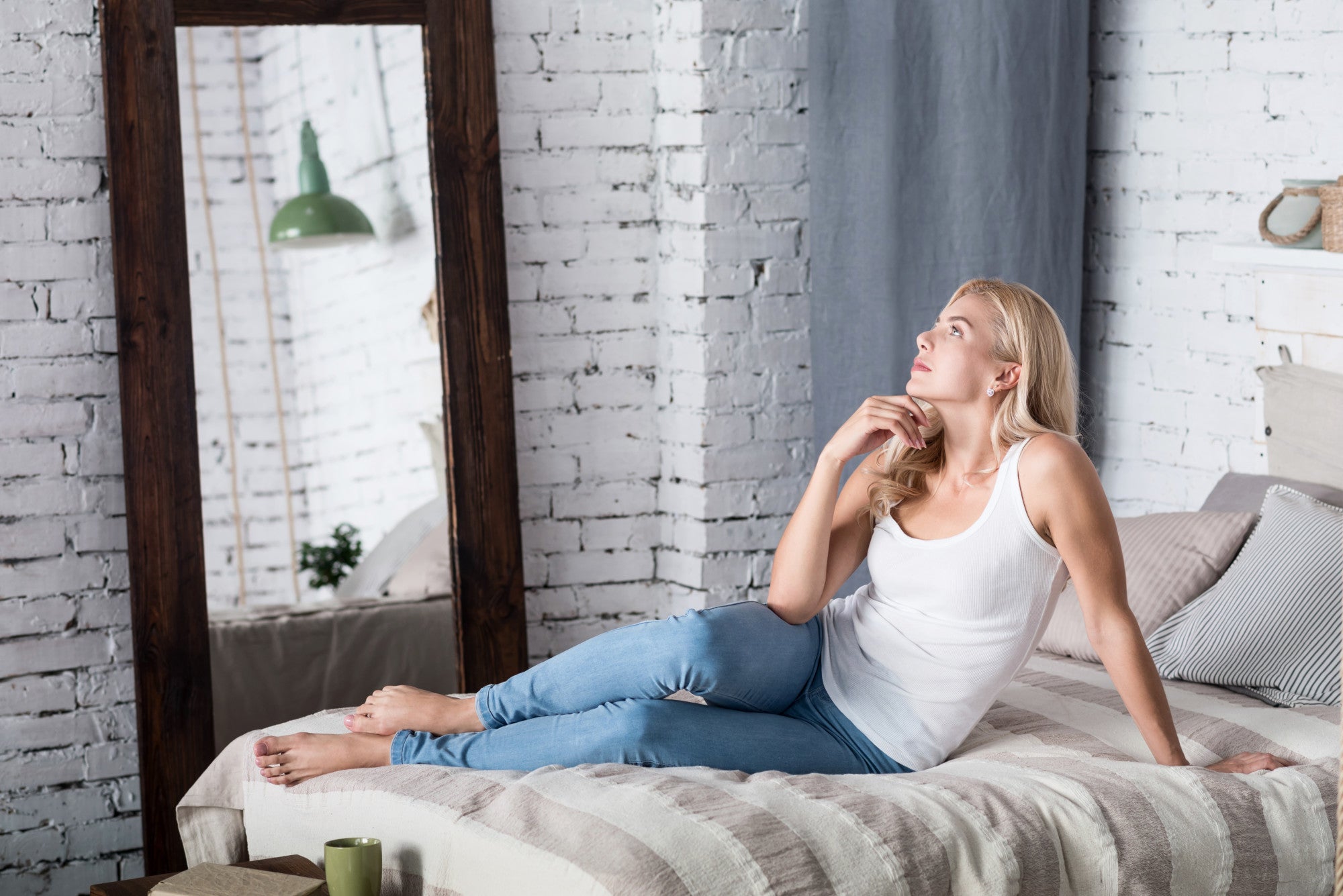 You recently purchased a full-length mirror for your new home. You're more than excited to hang it.
Mirrors can do wonders in a home. They can serve as a centrepiece for your hallway. They also amplify light and brighten those dark corners.
A large mirror always works best in smaller rooms. It helps create an illusion of depth.
But did you know that there is a proper way of hanging your stylish mirror?
If this is your first time to hang a precious mirror, continue reading below. Let us guide you as you hang that stylish investment of yours.
Hanging a Full-Length Mirror: Doing It Right
Installing your brand new mirror is not as simple as you think it is. More than simply fastening any kind of hook against the wall, it involves a little bit of planning, measuring, and using the right materials. Here are 5 steps that will help you hang your mirror the right way.
Things That You Need:
Tape measure
Carpenter's level
Electric drill
Screwdriver
Plastic or rubber bumpers
Understand Your Wall
Before anything else, you need to determine the type of wall that you have. Some of the most common types include plaster, drywall, and masonry.
If you are looking to hang a big and heavy mirror, you need to hang it on a masonry wall. In addition, the type of wall will also determine the kind of anchors and screws that you need.
Get the Weight
Next, you need to determine the exact weight of your mirror. This is crucial in relation to the size of hooks that you should purchase.
If you are going to use hanging hooks, keep in mind that they have certain weight limits. If you go beyond it, not only will you risk breaking your mirror, you will likely damage your wall as well.
Use a standard bathroom scale to get the weight of your full-length mirror.
Find the Perfect Spot
After getting the weight of your mirror, you need to find that perfect spot to hang. First, you need to make sure that you have enough space on the wall for your mirror. You should also consider the mirror's possible position in relation to the other items that are on the wall and the room.
Hoist the mirror against the area where you plan to hang it. Find out how much space on the wall it will take up. After finding the right spot, get a pencil and mark the spot where the top of your mirror is.
Feel free to use a level to ensure that your mirror hangs as straight as possible. Keep in mind that some spaces are challenging than others. Some of the best areas to place a full-length mirror include the staircase, the end of your hallway, or right behind your sofa.
Measure the Place for the Hangers Stick Some Bumpers
Next, you need to measure where the hangers should go onto. Generally, mirrors come with a wire or D-rings at the back. These are the ones that allow you to hang the mirror with.
You need to mark the spot where you want the hanger to go, not the screw. Larger mirrors feature D-rings. You will fasten these D-rings against your mirror.
Your goal is to measure the distance between the fasteners. You also need to get their distance from the top portion of the mirror. After getting the measurements, transfer the fasteners using your markings as a guide.
Hang It Up
To prepare your mirror for hanging, drill your hangers into the wall. Don't forget to put the bumpers on the back of your mirror.
Bumpers are small rubber or plastic spots. They work by keeping your mirror from tilting. They also keep your mirror from leaving any marks on your wall.
Now line up the rings or wiring using your hook. You can now hang your full-size mirror.
Since you are hanging a big mirror, don't hesitate to ask for some assistance. You can instruct your assistant to look in the back of the mirror. This will help ensure that the rings or wires are going to the right place.
Choosing the Right Mirror
In case you are still in the hunt for a full-length mirror, check out these tips that will guide you towards a good one.
Determine the Type
There are two types of full-length mirrors: the cheval type and the leaning type. If you want something that is flexible and easy to move, go for the cheval. If you want something that is stylish, then the leaning type is your best bet.
Decide on the Shape and Size
If you are on a small budget, you can go for a narrow full-length mirror. This type of mirror also gives off a slimmer reflection. You can go for a rectangular or oval shape. Make sure you choose the shape that complements your room's overall design.
If you want a more romantic mirror fill of drama, go for the oval one. But if your room's design is full of straight lines, the rectangular mirror will work best.
The Right Frame
The frame that you pick must maximize the style of your room. 
If your room's design is more on the feminine side, go for a frame that has carvings. If you have a hard time deciding, don't hesitate to talk to your interior designer. Ask for their inputs and find out what will work best for your room.
Get the Mirror You Deserve
Having a full-length mirror, or any mirror for that matter increases your home's functionality and aesthetic value. But with so many sources for mirrors, how can you guarantee you are getting your money's worth?
We invite you to check our extensive mirror selections. Aside from full wall mirrors, we also offer bathroom mirrors, frameless mirrors, and backlit mirrors, among others.
Feel free to get in touch with us. Let us know your requirements and we'll find that perfect mirror for you.