How to Create a Statement with Your Choice of Mirror Design
Posted by MIRROR CITY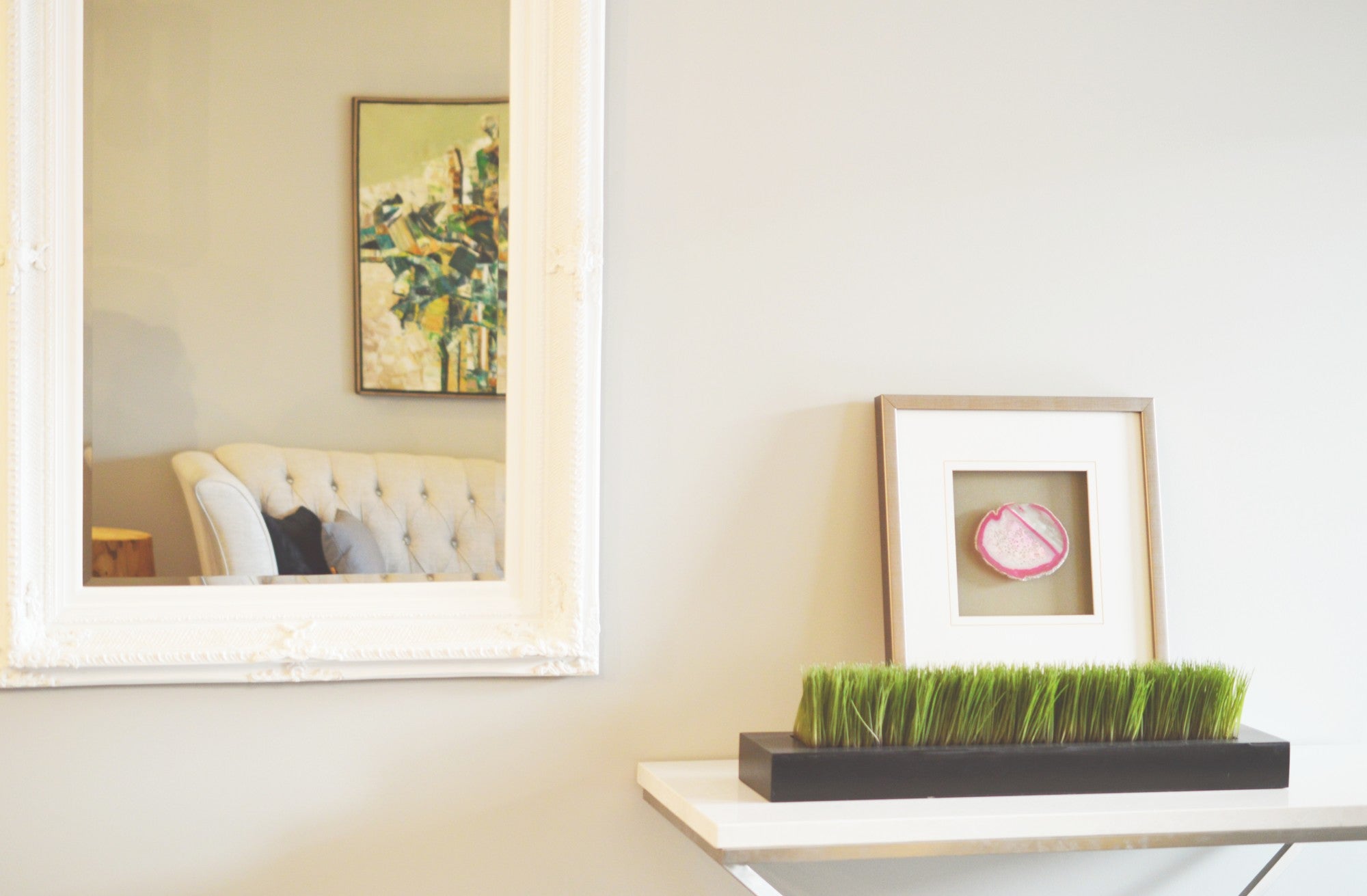 Depending on your choice of mirror design, you can use mirrors to complement a room's decor. Even if you are a firm believer in the seven years of bad luck superstition, mirrors are an excellent way to create a style statement.
In addition to complementing your decor, different mirror styles can also get used as:
However, you can't just place any mirror on your walls and expect it to have a stylistic appeal. Much thought is required in the types of mirror shapes you choose as well as the rooms in which you want to place them. Additionally, the style you are trying to convey also has to get considered.
Instead of using the typical square mirrors, there are plenty of other shapes you can use to portray your sense of style. The trick is to use a mirror that is out of the ordinary; however, the mirror should also be easy on the eyes.
We have compiled a few mirror design ideas that you can use to achieve your desire. To learn keep reading.
Create a Mirror Wall
The method is called mirror panelling. It involves fitting a large mirror on a wall. The mirror could encompass the entire wall or you can have it cover a portion of the wall from the ceiling to the floor.
Mirror panelling is a great mirror design idea that facilitates making a small room look spacious. However, a single enormous mirror can have an intimidating feel on your guests. To minimise the effect, it is advisable to have the mirror segmented into different shapes. For instance, the mirror could consist of smaller triangular mirrors.
Additionally, you can place an object in front of the mirror to reduce its exposure. Examples of such objects include a sofa, a house plant or a centrepiece. The point is to dilute its majestic presence but still leave enough room for it to make the room appear larger.
Blending Your Art with Mirrors
In the same way, we use art to decorate walls; it is also possible to decorate with mirrors.
If you have a wall where you have pieces of art or even pictures you can add small mirrors to complement the artistic feel. Most pictures and artworks (paintings) get hung in exquisite frames.
If the pictures and painting have differently styled frames you can add frameless mirrors to diffuse the contrast of the frames. If the frames of the pictures and paintings are similar, it is advisable to choose an antique style framed mirror design to give the space a touch of class.
When using mirrors and art together, it is essential to note that the mirror should complement the space and not overrun it. Hence a similar smaller size mirror gets recommended.
When placing the mirror(s), try as much as possible to have them in between the pictures. Don't let the mirrors sit adjacent to each other without a picture or painting in between.
Circular Mirrors
Most people are only accustomed to seeing the square and rectangular mirrors. As a result, using circular mirrors can be a mirror design idea that is relatively new to your guests.
Well, most people have seen circular mirrors in bathrooms and vanity closets. However, using these mirrors in a common area of the house is only beginning to become a trend.
If you are a fan of chic design you can make use of streel framed circular mirrors. Steel framed mirrors have a chic feel due to the clean-lined circumference that creates a pretty and gleaming shimmer around the mirror.
For decore purposes, you can place these mirrors in the dining room, to enlighten the mood as people dine. The shimmering edge reflects the room's lighting thus enhancing the ambience. You can also place them in the living room next to the small table where you place your books and vase flowers.
When using circular mirrors make sure to use different sized mirrors. You can place two large but differently sized mirrors close together as the main attraction. Then play around with smaller mirrors around the two main mirrors.
Coloured Mirrors for Improved Lighting
If you have a poorly lit room, you can use your home interior mirrors to improve the lighting. Let's say you only have one window and it barely provides sufficient light. You place a mirror across the room from the window or on the adjacent wall to reflect more light into the room.
Additionally, maybe you have too much light coming into the room and you would like to dilute it. A coloured mirror can do the trick. You can use a dark coloured mirror to diffuse the brightness of the room due to natural light.
Besides, a coloured collage mirror provides a differently coloured view of the room, which facilitates contrast of colours. At first sight, your guests might confuse it for a painting, but they will appreciate the stylistic statement.
Decorating Your Entrance Corridor
The entrance corridor of a house is perhaps the toughest part to decorate. You can't use pictures or painting because guests rarely spend any time there. Thus most people only use wallpaper to make it look decent.
However, you can use an array of mirrors to serenade the empty walls. A good idea is to use picture sized mirrors that can reflect the opposite wall and create a feeling of space.
Most entrance corridors are dimly light and small hence they feel congested. With adequately placed mirrors, the dim light can be made to fill the entire corridor. Additionally, if you have beautiful wallpaper, the mirrors will reflect it on the opposite wall.
This will enable you to make any corridor feel more homely as opposed to an alley within the house. Furthermore, placing mirrors directly in front of the doorways can dazzle the guests. You can also install the mirrors on the roof of the walkway to create an illusion of high ceilings.
Summary on making a statement With Mirror Designs
When choosing mirror designs for your mirror interior design, always make the following considerations. The room you intend to decorate. The lighting of the room. Complementary objects on the wall such as pictures, painting or lamps. The shape and size of the mirror.
To truly make a bold statement, the above factors are essential as they all have to work together. In the end, how well the mirrors sit in place and provide functionality, will deliver the statement you want to make.
Are you looking for home interior design mirrors to spruce up your residence? Well, get in touch with us for antic as well as contemporary mirror design that will help you add style to your home.
Reviews (1 comment)