7 Types of Mirrors That Can Spruce Up Your Interior Design Skills
Posted by MIRROR CITY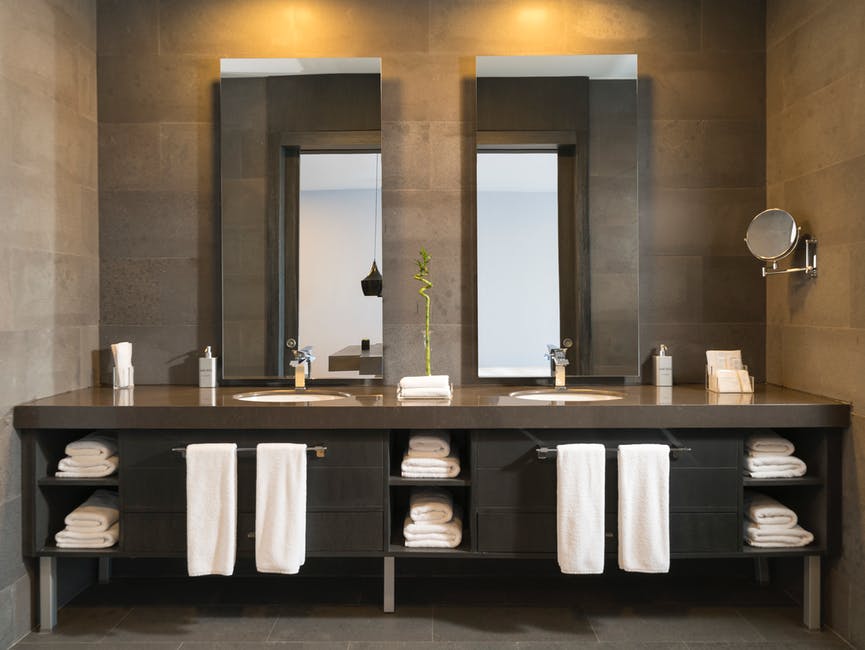 Mirrors, mirrors, mirrors. They're about as old as humanity itself. Different types of mirrors bring unique characteristics to your home.
And it's no wonder why. They're a great invention. Human beings just love looking at themselves.
We all have them, we all need them. But unfortunately, too many people just don't pay enough attention to the mirrors they keep in their house. There are many types of mirrors depending on the type and their designs.
Do you find yourself in this situation? Are you looking into mirrors for interior design but just don't know what to do? 
There's a solution. This article will guide you through 7 types of mirrors and teach you about the best mirror designs. 
1. Rectangular Mirror 
The rectangular mirror, from a stereotypical standpoint, is the most standard type of mirror. But, with the intuition of a set designer, you can turn it into something that can make your house shine. 
Hang it Horizontally  
Hanging a mirror horizontally around head height adds a wonderful linear, angular, modernist quality to any room. Aesthetically, it's pleasing, taking up a wide swath of space on your wall. It also helps light up your room. 
Hanging a rectangular mirror horizontally also works for practical purposes. Many people at once can check their hair and makeup before heading out the door. 
Oversized 
Bigger can mean better. As you can see, there are many types of mirrors you can choose from to add to your house. Buying an oversized rectangular mirror transforms an old classic into a bold statement piece. Our Demetria Oversized Wall Mirror will certainly turn heads, with its large size and beautiful frame. 
Sure, rectangular mirrors can be boring, but with the right design sensibility, you can transform them into works of art. 
2. Circular Mirrors
A circular mirror is a wonderful, modern, stylistic option that comes with many ways to style it. Their lack of angles makes them a great fit for any room that already has a lot going on. The curves calm the space down and make it seem less busy. 
A wonderful option for circular mirror design is to place several of different sizes next to each other. This design gives the mirrors a collage-like effect, quite literally turning them into a work of art. People in your home will be able to treat themselves to the delightful experiences of looking at themselves in reflections of ever-changing sizes. 
3. Arched Mirrors 
Arched mirrors are an option for those looking for a bold, daring interior design. They're authoritative, often large, and their combination of lines and curves means that they can often style a wall all by themselves. 
One of the best uses for an arched mirror is to place it right above your bed. The mirror will frame your bed nicely, and having a large mirror centrally in your bedroom will help you out.
Arched mirrors come thick and thin, skinny and wide, so make sure you figure out the exact effect you want to achieve before you buy.
4. LED Mirrors
LED lights have established themselves in the 21st century as a fun, energy-saving option for anyone interested in lighting design. Their futuristic look has made them popular among many of today's youth. They also look great when on mirrors. 
A nicely lit LED mirror can work extremely nicely as a bathroom mirror. In an up-to-date and modern style bathroom, the lights of the LED will cast a beautiful glow onto the bathroom, and enhance the subdued colours often found there. 
LED mirrors come in many shapes and sizes, but one of our favourites is the Bucciano Italian Antifog LED Bathroom Mirror. The pattern of the LED is truly unique and futuristic; sure to make an impact on anyone's house. 
5. Hollywood Mirrors 
A wonderful, glamorous addition to any house is a Hollywood mirror. These lightbulb-studded mirrors are guaranteed to make you feel like a star. But how do you make them fit into your design? 
We recommend putting them right on your desk. Placing them there is wonderful for getting ready and applying makeup, and providing you light when you need it. When you don't need the lights, you can simply turn them off. 
A Hollywood mirror on a desk is especially effective when paired with a vintage aesthetic. Get out your kitschy Hollywood gear, and get glamorous with a Hollywood mirror.
6. Frameless Mirrors 
We've talked a lot about angles, edges, curves, lines, modernism. Now it's time to step back a bit. Now it's time to talk about minimalism. 
A frameless mirror is unique because it's tough to spot. Surely, everyone will see their reflection in it, but the mirror itself often fades into the background of a room. This makes it perfect for minimalist design styles. 
The key to minimalism isn't to throw everything away and leave your rooms completely barren. The key to minimalism is to make sure that every item you own has a purpose. A frameless mirror is a perfect fit for an unpretentious, uncluttered design. 
7. Mirrored Furniture 
This is where your options truly explode. Once you step out of the world of mirrors as a piece into mirrors invading other pieces themselves, you open up a whole box of possibilities. 
As you can see in our mirrored furniture section, you can buy a mirrored side table, a mirrored nesting table, a mirrored coffee table, and even mirrored open displays.
The beauty of mirrors is in their contrast. They tend to fade into the background, yet they have a magnetic pull. People are always looking into them. 
Adding mirrored furniture to your home is a way to create an interior design that no one can resist. 
Many Types of Mirrors 
Mirrors have been around for a long time. Next time if you want to change your decor, don't forget the many types of mirrors available to upgrade your space. Once you know design options for rectangular mirrors, circular mirrors, arched mirrors, LED mirrors, Hollywood mirrors, frameless mirrors, and mirrored furniture, nothing is stopping you from designing the home of your dreams. 
Turning your home into a house of mirrors doesn't have to be as scary as it sounds. Mirrors, in many ways, can make your home more beautiful. 
If you're ready to buy a mirror today, check out our items on sale!