10 Creative Ways to Use Wall Mirrors to Make a Statement in Your Home
Posted by MIRROR CITY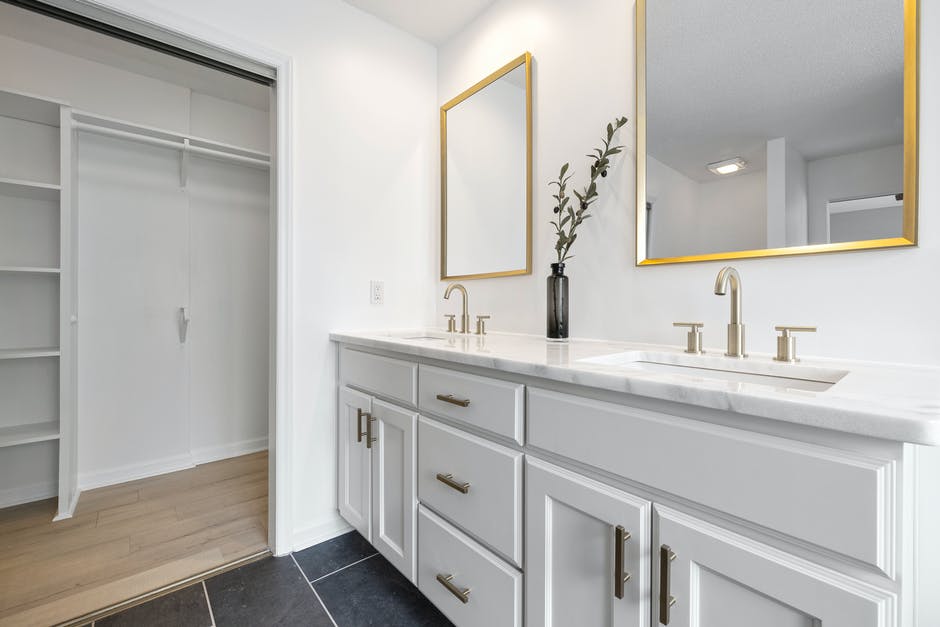 How you decorate your home says a lot about who you are as a person. Your home is a place for you to relax, unwind, and fully be yourself. It's also a place for you to welcome visitors, and you want to make them all feel as comfortable as you do. That's why it's important for you to consider the décor that you use to decorate your home. Your home décor is a way for you to express yourself. When your home is decorated well, you will not only feel more comfortable in your space, but you will also feel proud of it when you invite visitors over. But what if you don't know where to start? What if you're lost when it comes to what you should include in your home decor? If that's the case, then you should consider including wall mirrors in your home décor! Wall mirrors are a foolproof way to make your home both cozy and stylish in no time.
What can you do with wall mirrors, you may ask? Well, wonder no more. Here are 10 creative ways to use wall mirrors to make a statement in your home.
1. Mix & Match
When decorating your home, remember to stay creative! Let your artistic side run free.
Snag any mirror at the store that catches your eye, no matter what it looks like. Then, you can create a gallery wall using decorative mirrors of all sizes, shapes, and colours.
Not only will it give your home character and be interesting to look at and admire, but it will also serve a practical purpose. Having lots of mirrors will reflect a lot of light and brighten up your space!
When creating your gallery wall, you can get as creative as you want. Think about the style of your home and choose frames that will complement that in different ways. You might also consider looking into complementary colours to get a sense of which frame colours might go well together.
2. Replace Your Backsplash
The space between the kitchen cabinets and the kitchen counter is called a backsplash. Usually, this is the section of the wall just above the sink or stove in a kitchen. This section also generally tends to be tiled.
But if you want to make your kitchen stand out, you can use a mirror instead! This is a sure way to make a statement in your kitchen and wow any guests that might come over to see it.
Just make sure that you can clean this area well if you decide to do this! As it's in the kitchen, things can get messy, and the backsplash tends to be easily stained.
3. Decorate Your Doors
If you want to decorate with wall mirrors but don't have the space on your wall, you can simply put up a decorative mirror on your door! It's the perfect way to include stylish wall décor even when you don't have wall space.
Plus, it serves you well when you get dressed in the mornings. With a full-length wall mirror conveniently placed on your door, you can see your whole outfit with ease.
4. Accent Your Accent Wall
While accent walls are a fantastic way to add a pop of colour to your home, they can sometimes be overpowering to the eye, especially if they are darkly coloured. Adding a mirror to an accent wall can keep it from feeling too heavy. It also draws the eye to a focal point and helps accent the accent wall even more!
5. Reflect Interior Lighting
Good lighting is a tricky thing to get right. Sometimes soft lamps are too dim while an overhead light is too harsh. But don't worry - this is yet another area where decorative mirrors can help!
Place wall mirrors behind lamps and other light sources in your home to help reflect the light throughout the room. It will brighten up your space in a cozy, subtle way and will add style and class to your walls!
6. Layer Your Mirrors
One recent and popular mirror trend has been to layer mirrors over top of each other. So, if you have multiple mirrors that you love and want to use in your home décor, but don't have the space for a gallery wall, this is a great solution!
You can layer mirrors by placing a desk or piece of furniture underneath a wall mirror and propping more mirrors up in front of it. This is a stylish and glamourous look that helps elevate your home that much more.
7. Brighten Up Your Staircase
Covering the wall of your home's staircase in wall mirrors is another great way to brighten up your space. Staircases don't tend to be well-lit, but some decorative wall mirrors can fix that problem. No more tripping up the stairs in the dark!
It's also a creative and somewhat unconventional way to use wall mirrors. Many people leave their staircases bare, but adding a mirror in yours will set you apart from the crowd.
8. Spruce Up Your Porch
If you have a porch or outdoor green space that has bare walls, one way to elevate it would be to add a wall mirror! If you have plants or florals, you can reflect their beauty to spread it all around the space and make it even more aesthetically appealing. It's an easy way to make a unique statement on your porch.
9. Use Mirrors As Wall Art
Mirrors don't always have to serve a practical purpose. Sometimes they are just beautiful additions to your space!
Because of the many lovely shapes and styles of decorative mirrors, they make great wall art pieces. You can get mirrors in all kinds of different geometric shapes to decorate your walls with.
10. Add Depth To Tight Spaces
If you don't have much room in your home, using mirrors is an easy trick to make rooms feel more spacious! They can add depth and volume to any space. Simply tuck some large mirrors behind furniture in certain tight spaces to make it feel more roomy and comfortable.
Learn More About How To Decorate With Wall Mirrors
There are countless ways to decorate your home with wall mirrors! They're an easy and stylish way to bring your home to the next level. You'll be the talk of the neighbourhood in no time with your beautiful wall décor.
Contact us to learn more about how to decorate with wall mirrors!