Here's How Mirror City Can Help You to Install a Mirror
Posted by MIRROR CITY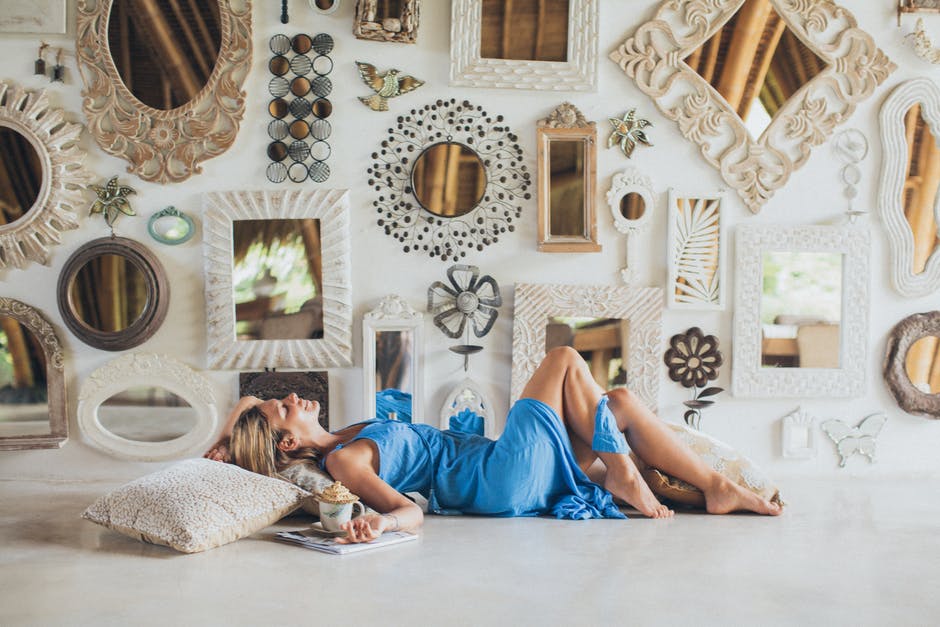 The Hall of Mirrors at Versailles holds 357 floor to ceiling mirrors to reflect the glory of the Sun King's light. Your home is your castle, right? Install a mirror to capture some of that elegance and flair.
You might not have 12m windows or frescos of cherubs on the ceiling, but mirrors open up space and bring light into what would otherwise be a dark corner or unused wall. 
A new mirror (with or without a gilded frame and cherubs) can add value and visual space to a dark closet, bath or room.
Bigger is Better
Large mirrors create the illusion of space and depth, especially when facing another mirror. In small rooms, take advantage of this ability to fool the eye.  For long, narrow spaces like hallways, the reflected light can add visual width.
After all, Louis XIV was a true believer. His mirrors were lined up in a long gallery reflecting the gardens outside. The mirrors took an unused, north-facing terrace and turned it into a showpiece for the glory of France.
Install a mirror at a slight angle to a wall to reflect light into shadows. A professional can help you manipulate the reflections to maximize the illumination. After all, the ancient Egyptians used mirrors to light the deepest, darkest tombs. 
Square, Oval, Rhombus?
Don't feel limited to standard-sized glass mirrors in frames. A professional can assist you with window- or wall-sized installations, frameless and seamless options or even unique shapes. 
There is virtually no limit to the creative shapes for mirrors. After all, mirrored furniture exists. Freestanding mirrors and cheval glasses can be old-fashioned or space-age depending on the frame, shape and finish.
Finial tops, curlicues or even lightning bolts are possible finishing touches.  
Install a Mirror Inside or Outside 
Mirrors inside a home or office are a common decor tool. Mirrors in outside spaces are a surprise worth thinking about. For example, use the mirror behind the gate to make it look like a large space or highlight a water feature. 
Use the mirror to reflect greenery or other features, rather than directly back at the viewer to preserve the illusion. Watch out for the angle of the reflection. Light reflections are to blame for some unfortunate fires and melting cars.  
Outdoor mirrors are weatherproof and treated to resist corrosion. Mirrors meant for installation inside should not be used in a garden. The harsh sun and moisture exposure causes damage. 
What Are You Looking At?
No, this isn't the start of a bar fight.
Mirror hanging is like hanging art. Except that mirrors aren't necessarily hung at eye level. Take what you want to reflect into consideration.
Select an important focal point like a painting, furniture group or an architectural feature. A mirror hung opposite adds importance and illumination. If the reflection is something unattractive, well you have just highlighted it!
If possible, select a window or other light source to reflect. A subtle angle added to the installation or tint to the mirror can multiply the decor value and increase the ambient light in the room.
Watch Out for Clutter!
Choose decor items and tabletop items carefully. A mirror reflects and doubles the number of objects in a room, too.  What may be a charming tabletop display of collectibles can turn overwhelming if reflected into infinity by your new mirrors.
Consider the visual clutter of your mirrors and frames when looking at your room's furniture and tablescapes. If you choose mirrored furniture, consider the total effect of all the reflected items.
Mirrors behind bars or above mantelpieces often have an angle to reflect light without highlighting the crowded tabletop or messy back bar. A professional can help you make that adjustment.
Use Mirrors as the Focal Point
Want drama?
A mirror framed by wall sconces over a mantle or hall table is a traditional feature. Go big and dramatic with a mirrored wall or a mirror group of smaller framed mirrors. Choose modern or whimsical frames for full effect.
You can choose an edgy style, strictly classic or really anything in your framing choices. Sleekly frameless, traditional wood with bevelled glass or even some offbeat "found" frames can add punch to your room theme.
Smoky antique finished glass is a very different look from bright silver glass. However, you have many choices when it comes to mirror finishes, tints and edges.
Mirror Hanging for Safety
Once you have chosen the right mirror for your space, don't skimp on installation. A single nail into the plaster isn't going to cut it. Never hang a mirror by a single nail. Even small mirrors can shatter if dropped from a height.
Install a mirror with the correctly rated picture hangers and anchors. If you install a mirror on a door, check to ensure the door is solid-core. mirrors and other very large wall mirrors are installed with a special adhesive directly to the wall. You can ask a professional to frame these mirrors as you wish.
Most commonly (and safely) a mirror is hung flat against the wall. Uneven walls or a slight angle to distort the reflection present some challenges. Mirrors hung in this manner need to be supported so as not to distort the glass. 
Consult a professional to install very heavy or large mirrors. Depending on your mirror use, you may opt for "unbreakable" mirrors made of acrylic, tempered glass, steel or other materials.
Mirror City Professionals Know Mirrors!
Interior decorators know that the right mirror in the right space can make a room. Here in Sydney, (and soon in Brisbane, Perth, Melbourne and Adelaide) we can install a mirror in your home or office environment. Let our professionals ensure the safe and perfect installation of your finishing touch.
Contact us today to schedule your consultation.